today is MLK day — martin luther king jr.'s birthday.  he's a man who changed the rules.  he died when he was 38 years old.  mommy says that he died at age 39 (according to wikipedia), but i keep insisting that he died at 38.  sienna said that he taught people to be nice to each other and not push each other.  i'm not sure if she made that up or if she actually learned about his dedication to non-violence.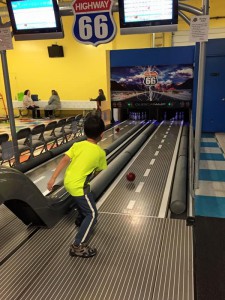 thanks to martin luther king jr., everyone can live where they want to.  also because of him, i didn't have school today and daddy didn't have to work.  sienna's school was open and mommy had to work, so daddy and i planned a day of fun.
first, we headed to rockin jump.  but that was obviously not an original idea because when we arrived, it was sold out.   SOLD OUT!  can you believe it?  so we ended up at partipalooza (the place where i had my 5th birthday party) instead.  i loved playing air hockey and foosball with daddy.  i also had a lot of fun bowling — so much fun that i didn't even get on the rock wall.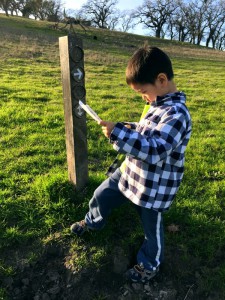 we worked up an appetite at partipalooza, so went out in search of mexican food.  (we never get to go out for mexican food because mommy is not a fan.  chipotle doesn't count.)  daddy and i found a nearby taqueria.  i ordered steak tacos, but they were a little too spicy, so i ended up eating most of daddy's burrito.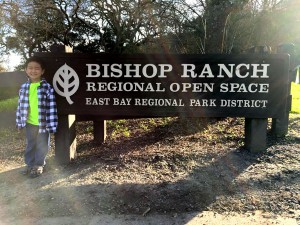 after lunch, daddy and i went on a hike at the bishop ranch regional open space preserve.  navigating was fun.  however, the trail was too long (2.24 miles), too bumpy (hilly), and there was cow poo in the middle of the path.  i've decided that i am not a fan of hiking.
all in all, we had a really fun day out.  when mommy asked me what my favorite part of the day was, i told her that it was coming home to see her.  awww…  i think she bought it. 😉
Tags : | add comments