don't look at the text exchange over on the right until i tell you, okay?  no cheating.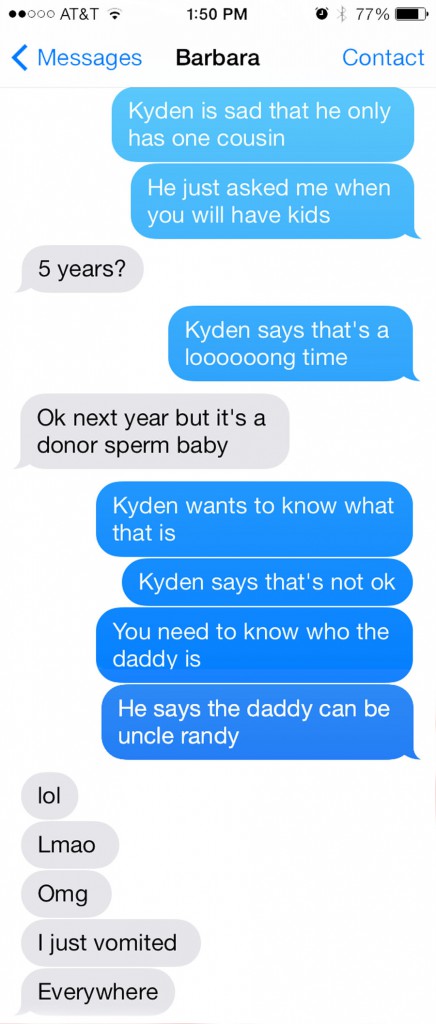 i passed the orange pufferfish level today!  i rang the bell, got a new card, and now, i'm a red catfish!  it has taken me 3-4 months to get through these past few levels, but i hear that the red level is going to be tough for me; my teacher said that i am at a disadvantage because i am so small.  one of the passing skills is to be able to swim an entire lap (with one change of direction) doing the freestyle stroke with side breathing.  i can swim, but i can't make it all the way across the pool.  i need to build up my endurance!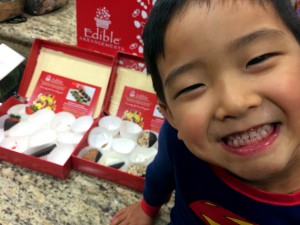 did i mention that today is mommy's birthday?  it was totally low key.  we didn't do anything special to celebrate — no cake, no candles.  daddy did make oyako for dinner, though, and i guess that's special because that's one of mommy's favorites.  also, uncle randy had two boxes of chocolate covered fruit delivered to our house.  those were really special and deeelicious!  (we ate most of them for our afternoon snack and polished off the rest after dinner.)
when mommy puts me to bed at night, we often have really deep conversations.  we talk about things like gender identification, homelessness, or whatever happens to be on my mind that day.  tonight, we got on the topic of cousins.  mommy told me about all of her cousins, and it got me to thinking.  why do i only have ONE cousin? 🙁  mommy explained that i will get more cousins when auntie barbara and uncle randy have kids.  so we texted auntie barbara.
okay, now you can read the text exchange we had with her over on the right.
i wonder why auntie barbara threw up.  i hope she feels better soon.
Tags : | add comments