Posted by
kyden
on
Tuesday Nov 29, 2011
Under
sienna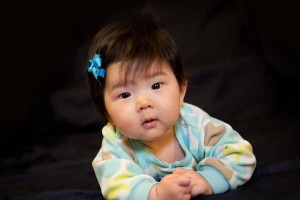 guess who cut her first tooth today.  no silly, not me.  i already have 20.  it's baby sister!  and it's about time.  baby sister is already more than 4 months old.  i was less than 3.5 months old when i got my first tooth.  she's slow.
she's not a drooler though.  i didn't drool nearly as much as my friends did, but baby sister barely drools at all.  she doesn't even wear a bib.  and i thought that girls like to accessorize.  i guess it's just not ladylike to drool.
mama sure hopes that baby sister isn't a chomper like i was.  yeah, i used mama as a teething ring while she was feeding me.  sorry mama.
Tags : | 3 comments