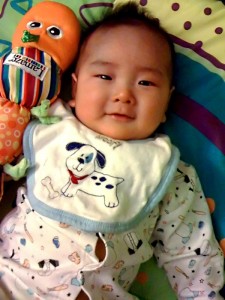 all that hair-pulling that i have been doing has not been without purpose.  check out my new 'do!
i have a perfect fauxhawk.  no hair product required.  this is au naturel, baby.  but wait, there's more.
if you look at my old photos, you'll see that i was born with a lot of hair.  well now that i have a bald ring around my head, i have a natural mullet!
you can't make up stuff this good.
Tags : | add comments