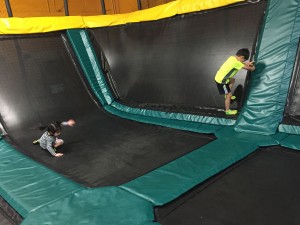 today is president's day.  it's a holiday.  my teachers didn't work.  sienna's teachers didn't work.  daddy didn't have to work.  uncle warren didn't have to work.  but mommy had to work.  i think mommy was the only person in the whole world who had to work today.  so while mommy worked, the rest of us went to rockin' jump.  it was isaac's first time there, so we showed him around.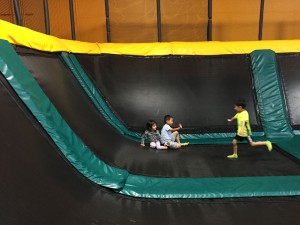 sienna and i spent the morning bouncing off the walls (literally) with isaac and then went to lunch at fresh pixx.  yummy!
what had such a fun day.
at night, mommy didn't have volleyball, but she went to auntie judy's house for dinner.  auntie cheryl and auntie char were there too.  they called it "girls' night in".  that sounds boring — we eat dinner at home all the time.
Leave a Reply