cousin zoey had her birthday party today at studio grow.  i can't believe she's already 2 years old!  she has been going to classes at that place for awhile now, and every time she has talked about it, i thought she was saying "studio girl".  i felt a little weird about going to a party at a girlie gym (mama said it was going to be like "curves" for toddlers), so i was relieved to find out that it was "studio grow".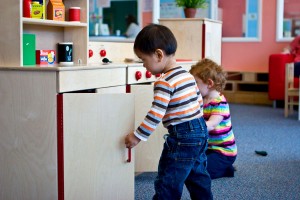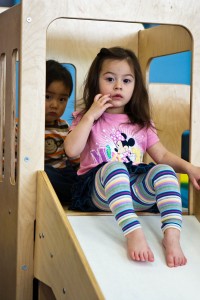 studio grow is a big playspace that has all kind of toys and things to play with.  there was a wooden climbing structure with a slide, a play kitchen, an arts & crafts corner, a stage for puppet shows, ride-on cars on mini rollercoaster tracks, and lots more.  cousin zoey and i run in different circles, so i didn't know any of the other kids there, but i had fun playing with new friends.  i also had a good time hanging out with gung-gung, uncle jamie, and auntie alyssa 🙂
after playing in the studio room for over an hour, we went into the party room for cupcakes!  everyone got one except me.  there were plenty to go around, but mama only let me have one little crumb of zoey's cupcake.  that crumb was delicious!  when will i get to eat a whole one by myself, with frosting and everything?
happy birthday to cousin zoey!  thanks for a fun party 🙂
One Response to "happy birthday cuz!"
puma hi evo shoes Says:
May 5th, 2016 at 4:20 am

Right now it appears like BlogEngine is the best blogging platform out there right now.
(from what I've read) Is that what you're using on your
blog?
Leave a Reply